About Us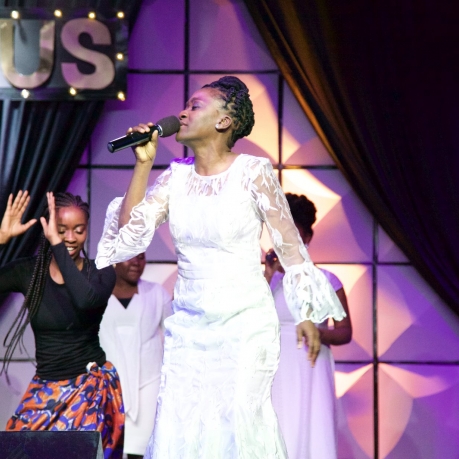 Overview of our Story
Yemisi is a songwriter, recording artist/ vocalist, a true worshiper, and a minister of the gospel. She has been actively involved in gospel music since the age of 13. She is definitely blessed with a unique voice and she has an ability to connect with her listeners through her songs. Yemisi's strength is in her passionate and emotion-packed renditions that surely minister to her audience and leaves them craving for more.
Her intention is to encourage fellow Christians to draw closer to God and never be complacent in their service to Him. She also makes sure that in her renditions, she ministers to the non-Christians so as to win them to the Lord and to let them know that it is only in Jesus that they can find peace that passes all understanding. Above all, she has a heart for worship for the King of kings.Her music covers lots of genre, inspirational, gospel, contemporary, African, Praise and worship.
Read More....
Set List
here are some of the set list songs that you can choose from.
1
Select Category
Choose category that fit your event
2
Fill up form
Tell us about your event
3
Submit Request
Completed and Submit
Upcoming Tour
Community Event

Location

40 Colville Rd, Toronto, ON M6M 2Y4 CANADA

Date

Sep 24, 2017

Time

5:00pm

Budget $$$

$10